The Finance Overview Page is the "home screen" for the finance section in CASTiNET.
The page displays messages relate to submitted payment batches.

There is an error message (Vendor Payment Validation File Errors)

Search by ID for specific Transmittals or Payment Batches.
Quick links to create Transmittals or Payments Batches.
Use the left hand navigation bar, to navigate to the Transmittal or Payments section of Finance.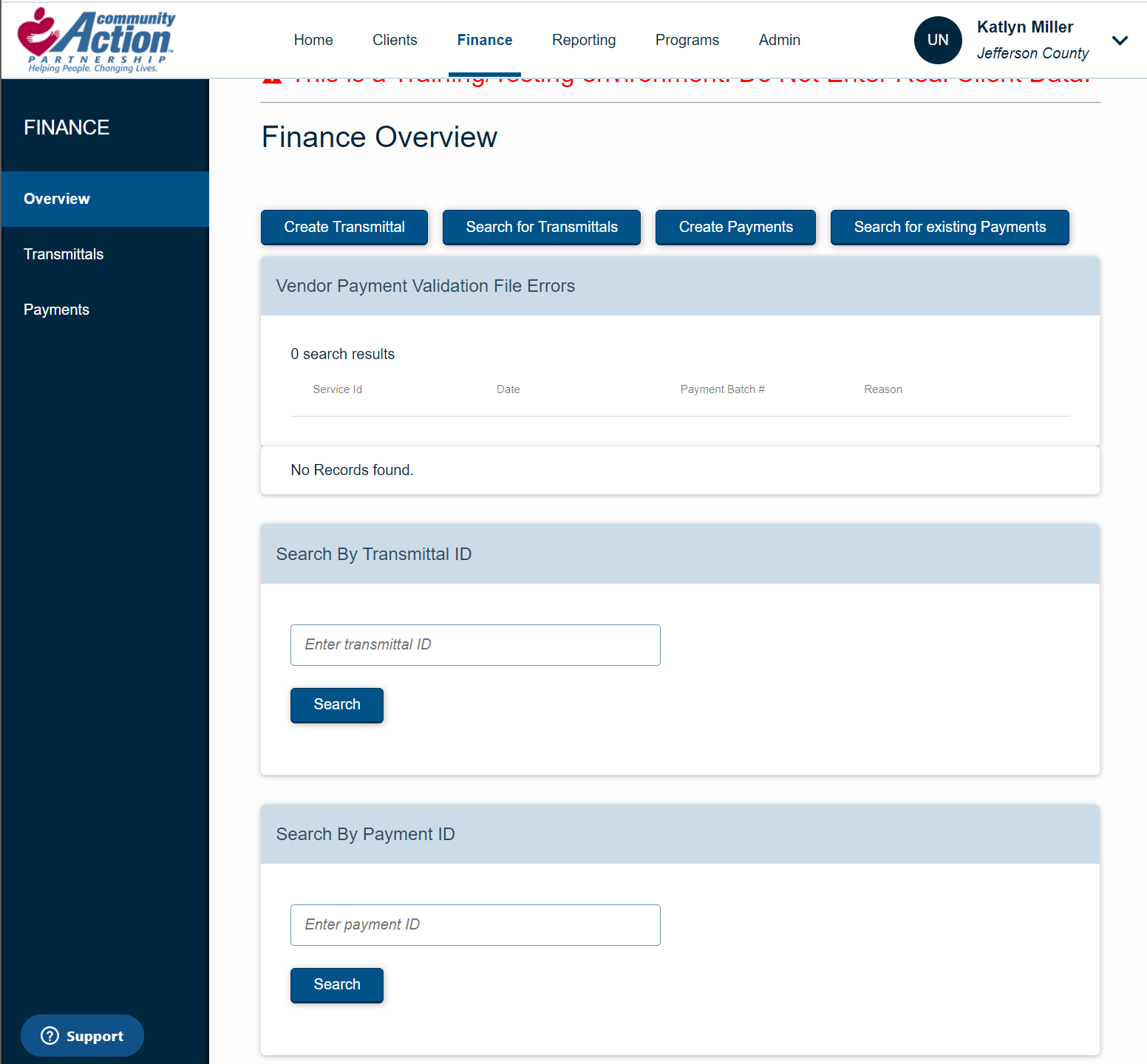 Keywords: Error, Transmittals, Finance, Overview