You can now link an existing service to a family goal plan.
Pull up the client/household you are working with.
Go to Family Goal Plan on the left-hand navigation bar and click "View" next to the family goal plan.
Under the goal that you would like to add the existing service to, click "Add New".
Type in the Service ID for the existing service you want to link to this goal.
Click "Add"
The Service will display in the History section for this goal now.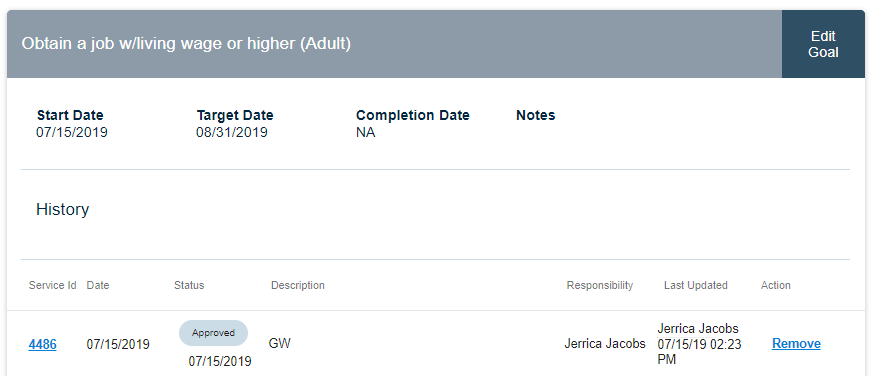 If the service needs to be removed from the goal history, click the "Remove" hyperlink" next to the service. The page will refresh and the existing service will no longer be linked to the goal.