Question: I am trying to edit or void an application and do not see those options available when I select "Change Application" on the Service Detail Page.
Answer: If you do not see options to edit or void the application on the "Change Application" dropdown it is because the application has already been batched on a transmittal. To edit or void an application, you must remove it from transmittal.
Steps to remove the application from a transmittal:
Select the Finance section.
Select Transmittals.
On the Search Transmittal Screen, search for the Transmittal Batch that the application is on.
Click on the Transmittal Id, this will navigate you to the Transmittal Overview Screen.
The Transmittal Service Details Section (located on the bottom of the page) list applications included in the transmittal batch.

Click Remove next to the application, this will remove the application from the Transmittal Batch.

Once the application has been remove, you are now able edit or void the application on the Service Overview Page.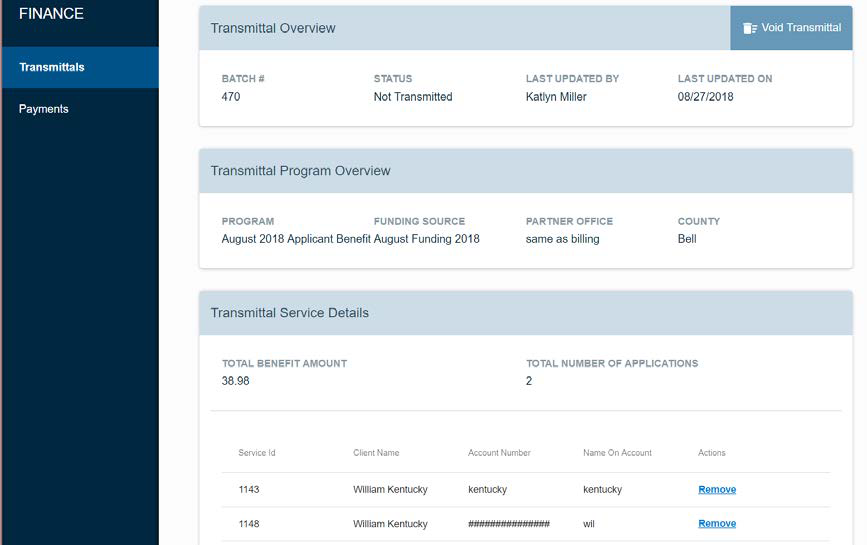 keywords: remove, transmittal, application, void