You may experience the following problems in incognito:
Blank screen after login, no data will load or you just get a white screen with the Support button (see below)
Getting logged out randomly, unrelated to the 10-minute inactivity logout
This issue is related to some of Chrome's automatic settings for incognito.
To fix this, try one of the following:
Run CASTiNET in regular chrome window (not incognito). Quickly open a regular chrome window using ctrl+N.
Or, if your computer is set to always run in incognito, try adjusting your cookie settings. You can quickly do this by going to chrome://settings/cookies in a new tab. Select Allow Cookies.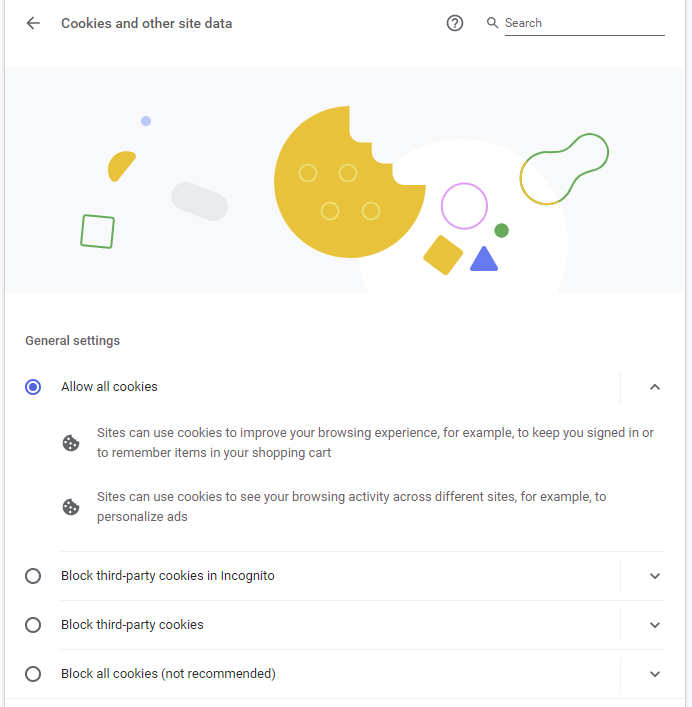 Navigate back to CASTiNET. You may have to refresh the screen using ctrl+R or ctrl+shift+R to see the change.